Calc Pro HD Windows UWP
Build your own calculator!
Build your own calculator! Customize Calc Pro HD by purchasing only the calculators and features you need! Choose from up to 8 calcs to create the perfect all in one calculator! Calc Pro HD comes free with the Standard and Scientific calculators found in the full version.

The top mobile calculator is now available for your Windows 8 PC or Tablet! The only calculator on the Windows Store that can truly replace your pocket calculator.
Calc Pro HD Windows UWP

details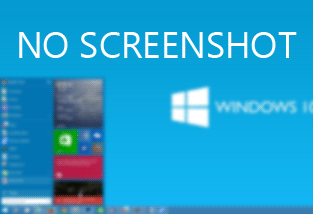 Calc Pro HD Windows UWP for Windows 10 - Full description
Build your own calculator! Customize Calc Pro HD by purchasing only the calculators and features you need! Choose from up to 8 calcs to create the perfect all in one calculator! Calc Pro HD comes free with the Standard and Scientific calculators found in the full version.

The top mobile calculator is now available for your Windows 8 PC or Tablet! The only calculator on the Windows Store that can truly replace your pocket calculator. Calc Pro HD offers more power, more features, more accuracy and is by far the top choice to meet your educational, business, or household needs. Keep your work flowing while using Calc Pro HD in Snap View.

In-App Purchases Include:

Base Conversions: Convert between 8 different number bases including Decimal, Hexadecimal, Binary and Octal.

Graphing Calculator: (8 equations) Advanced graphing functions: simultaneous graphs, find points on the graph and show tangents

Unit Converter: (over 3000 conversions in 19 categories)

World Currencies Converter: (150+ currencies updated daily)

Constants: (Over 1500 constants in 4 categories: Mathematics, Physics, the Solar System, and the Periodic Table of Elements)

Financial Calculator: (with 10 worksheets) Mortgage Calculator, Tip Calculator, Loan Calculator, Time Value Money worksheet, Financial Date worksheet, Percentage Change worksheet, Break Even worksheet, Profit Margin worksheet, Depreciation worksheet, Compound Interest worksheet

Statistics Calculator: with 8 types of regression analysis and graphing

Date & Time Calculator: (with lunar moon phases)

Design Pack: Five skin styles each with ten color schemes

Features

Two powerful calculators: Standard and Scientific (includes RPN mode)
Five display options: normal, scientific, fractions, engineering, and fixed (2-10 decimal places)
Five calculator modes: simple, algebraic, direct algebraic, expression, and RPN
Tape View displays your recent equations and allows you to copy or email them
Calc Pro HD Windows UWP for Windows 10 - Post your review