Adobe Flash CS6 Professional 12.0.2.529
"Explore Adobe Flash CS6 Pro: Unleash Creativity!"
Discover the world of interactive design with Adobe Flash CS6 Professional, a product of Adobe Systems. This software is a powerful tool for creating dynamic content for the web, games, and movies. It offers a versatile platform for designing and coding, with features such as a timeline and motion editor for precise animation control, and support for a wide range of media types. With Flash CS6, you can bring your creative vision to life. Find it on our Windows 10 download website and start creating today!
Adobe Flash CS6 Professional

12.0.2.529

details
Author:

Adobe Systems

License:
Trialware
Price:
$

699.00

Released:

Oct 16, 2012

File size:
716.00 MB
Downloads:
4717
Keywords:
Adobe Systems, Flash Editor, software review, Edit Flash, Adobe Flash CS6 Professional, Flash Creator, x64 compatibility, animation design tool, multimedia authoring program, Creator Designer, Builder, AdobeFlash
Author URL:
https://www.adobe.com/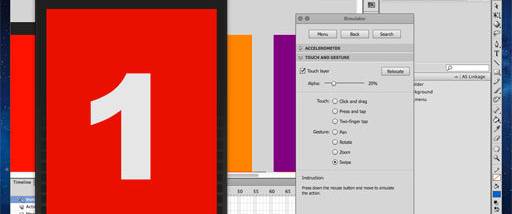 Adobe Flash CS6 Professional for Windows 10 - Full description
Welcome to our Windows 10 download page for Adobe Flash CS6 Professional, a top-tier software developed by the renowned Adobe Systems. This powerful tool is a must-have for professionals and enthusiasts in the field of multimedia creation.



Adobe Flash CS6 Professional is a comprehensive software that allows users to create captivating 2D and 3D animations, interactive web applications, games, and much more. It is equipped with a user-friendly interface and a wide array of features that offer limitless creative possibilities.



The software's robust timeline and motion editor enable precise control over every aspect of your animations. Its advanced drawing tools allow you to create intricate designs with ease. With its ActionScript editor, you can add interactivity to your creations, making them more engaging.



Adobe Flash CS6 Professional is also known for its seamless integration with other Adobe products, which makes it an indispensable tool in any creative workflow.



Whether you're a seasoned professional or just starting out, Adobe Flash CS6 Professional is an excellent choice for creating dynamic, interactive content. Download it now and unleash your creativity!
Adobe Flash CS6 Professional for Windows 10 - Users' reviews
Adobe Flash CS6 Professional 12.0.2.529 review by D.AKSHITS (Aug 31, 2016)
WANTED IT TO WORK NICELY
Adobe Flash CS6 Professional for Windows 10 - Post your review