Extreme Injector 3.7
Inject Power into Your Windows 10 Experience
Discover the ultimate tool for injecting power into your Windows 10 experience. Extreme Injector, created by the renowned developers at ExtremeInjector, revolutionizes software performance. Seamlessly enhance your gaming, programming, and overall system capabilities with this cutting-edge solution. Unleash the full potential of your Windows 10 device – download Extreme Injector today!
Extreme Injector

3.7

details
| | |
| --- | --- |
| Author: | ExtremeInjector |
| License: | Freeware |
| Price: | FREE |
| Released: | Jul 18, 2017 |
| File size: | 1.89 MB |
| Downloads: | 17796 |
| Keywords: | Windows 10, csgo injector, extreme 3.6 injector, roblox injector, software, x64, ExtremeInjector, extreme injector, extreme 3.7 injector, dll injector, review, Extreme Injector |
| Author URL: | http://extreme-injector.com |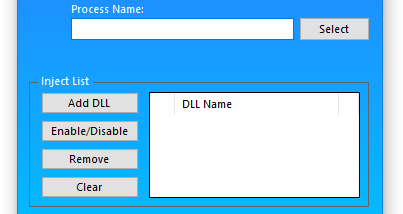 Extreme Injector for Windows 10 - Full description
Welcome to the download page for Extreme Injector, the ultimate software for Windows 10 users seeking seamless injection capabilities. Developed by the renowned team at ExtremeInjector, this powerful tool empowers you to effortlessly inject DLL files into any running process, unlocking a world of possibilities. Whether you're a seasoned gamer, a software developer, or simply looking to enhance your Windows 10 experience, Extreme Injector is your go-to solution. With its intuitive interface and robust functionality, this software ensures smooth and efficient injection, allowing you to customize and optimize your applications with ease. Download Extreme Injector now and take your Windows 10 software to the next level.
Extreme Injector for Windows 10 - Users' reviews
Extreme Injector 3.7 review by glatelord (Aug 4, 2021)
very great
Extreme Injector for Windows 10 - Post your review