Total Video Player 1.31
Versatile media player for any video format
"Versatile media player for any video format"

Sometimes your video player can't play all the files that you want it to. Only the most versatile players like VLC Player can help in such circumstances but Total Video Player is a welcome addition to that family.

Total Video Player is a player for audio and video that reads all major formats including 3GP, MP4, FLV and DVD.
Total Video Player

1.31

details
| | |
| --- | --- |
| Author: | Effectmatrix |
| License: | Freeware |
| Price: | FREE |
| Released: | Oct 27, 2008 |
| File size: | 3.70 MB |
| Downloads: | 657 |
| Keywords: | 3gp player, amr player, avi player, flash, m4a player, media player, mkv player, mp3, mp4 player, mpg player, play rmvb file, rm player, rmvb player, vob player, wmv player, TotalVideoPlayer |
| Author URL: | http://www.effectmatrix.com/ |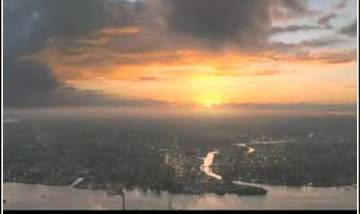 Total Video Player for Windows 10 - Full description
Absolutely free, very powerful!

Total Video Player is a media player supporting 3gp, Mp4, H264, Mov, Flv and all other popular video and audio formats (Mp3, Wma, Ogg, Mpeg-1,Mpeg-2, etc.) as well as DVDs, CD Audio and Swf Flash Files.

Supports the following file formats:

Video Formats:

* MPEG4 (.mp4)
* H264/AVC mpeg4(.mp4)
* 3gp(.3gp, 3g2)
* WMV (.wmv)
* Zune (.wmv)
* ASF (.asf)
* SAMSUNG L55W DC (.mp4)
* CASIO (.avi)
* KODAK DC V550 (.mov)
* iPod mpeg4 mov (.mov)
* iPod mpeg4 (.mp4)
* iPod H264 (.mp4)
* iPhone mpeg4 (.mp4)
* iPhone H264 (.mp4)
* Apple TV mpeg4 (.mp4)
* Apple TV H264 (.mp4)
* Game Psp (.mp4)
* Nokia cellphone (.mp4, .3gp)
* Sony cellphone (.mp4, .3gp)
* Ms Mpeg4 AVI (.avi)
* Divx AVI (.avi)
* Xvid AVI (.avi)
* H264 AVI (.avi)
* Mjpeg AVI (.avi)
* HuffYUV AVI (.avi)
* Swf Video (.swf)
* FLV video(.flv)
* Gif Animation (.gif)
* NTSC, PAL DVD
* NTSC, PAL SVCD
* NTSC, PAL VCD
* Mpeg4 Mov (.mov)
* Apple Quicktime (.mov)
* HD Mpeg TS (.ts)
* MPEG1 (.mpg, mpeg)

Audio Formats:

* WAV
* CD disc
* MPEG audio(.mp3, mp2)
* Ms WAV (.wav)
* Ms WMA (.wma)
* OGG (.ogg)
* Amr audio (.amr)
* Awb audio (.awb)
* AC3 (.ac3)
* SUN AU format (.au)
* m4a (mp4 audio)
* aac (aac audio)
* mmf (mmf audio)
* Flac (flac audio)
Total Video Player for Windows 10 - Post your review